You might have heard about this from me already, but if not, here's my latest project with my friend Arlo: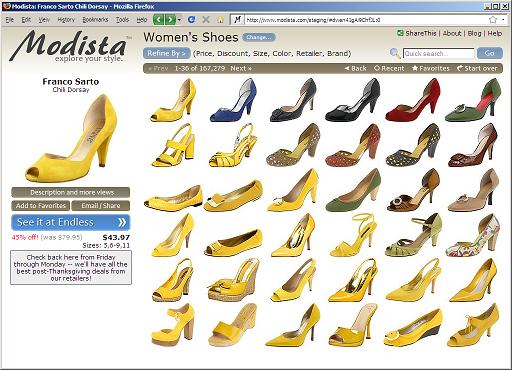 (click on the image to go to the site)
It's a way to browse through items via visual similarity. Right now we have women's and men's shoes, handbags, watches, and eyewear, but we're looking to add more stuff as well.
If you like it, please spread the word!